Description
BE THE LIFE OF THE PARTY!
You can easily fill up 6 glasses with your favorite drinks at once and conveniently share them with your friends and family. The perfect celebration gift! Great for holidays, weekends, parties and bars.

FILL UP 6 SHOTS OF GLASSES IN SECONDS!
Save time, and avoid waste or spillage!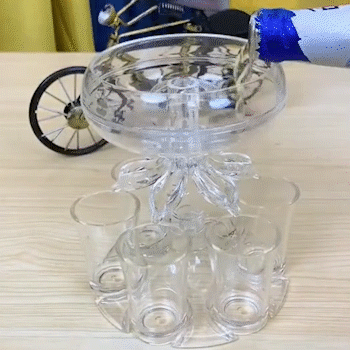 LOOK CLASSY AT ANY KIND OF PARTY
You are throwing or get the perfect gift for friends, family and colleagues. Easily get the party started and make it a night to remember!