Description
Cuteness Without the Commitment!
Our Fake Dog Pillow adds charm to your space without the responsibilities of pet ownership.
Charming Decor, Zero Barks.
  Bring a touch of canine cuteness to your home decor without the need for real fur and the responsibilities that come with it.
 Enjoy the charm of a dog without shedding or late-night barking—perfect for those who desire a mess-free and silent companion.
 Place your fake dog pillow anywhere for instant charm, whether it's your living room, bedroom, or even your office space.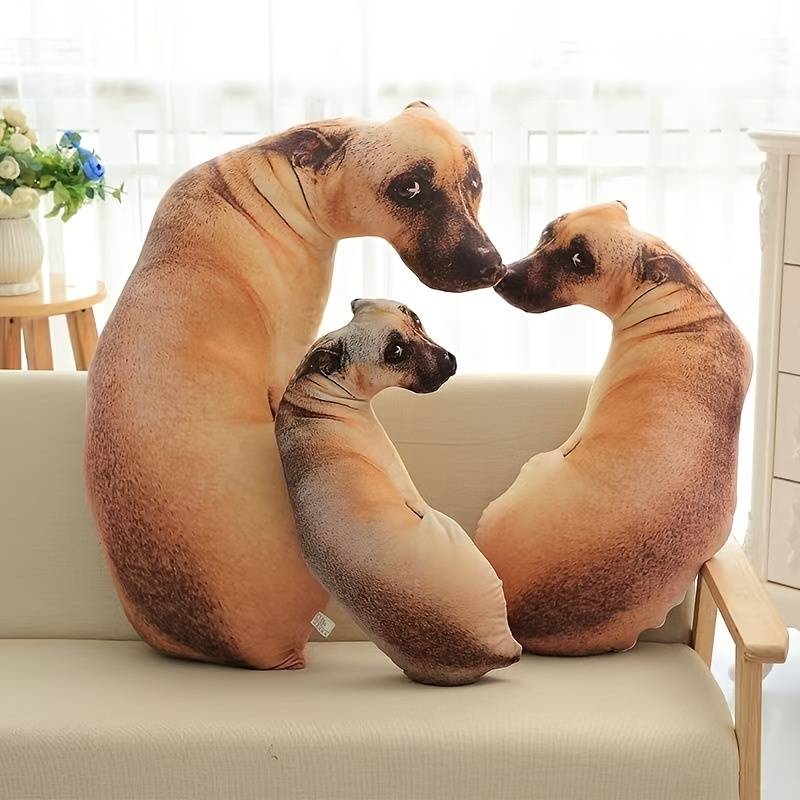 No Fur, No Fuss!
Charm your space instantly with our Fake Dog Pillow. Embrace cute canine decor without the fuss of real fur or late-night barks. Add a touch of charm wherever you want!