Description
Track anything you would like
More and more cases of kidnapping and theft are unaccounted for, but with this device they can be tracked and potentially avoided.
Whether it's your kids comings and goings, your cars or bikes whereabouts,  Magnetic GPS Tracker will do the job using it's cutting-edge technology to update you in real time!

This device will update you as often as every 5 seconds. It's small enough to fit in tight spaces and can be tracked with Google / Apple Maps in real-time. It can also monitor activity via sim card or memory card.
Set Your Own Boundaries
Be notified right away when your car enters or exits any customized area you create. Configure them however you prefer!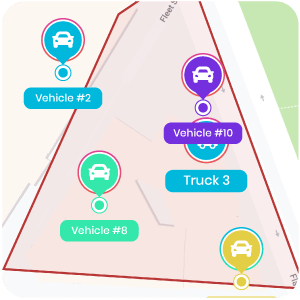 Detailed Information
Whether you need a paper trail of services rendered or a log of distance driven, our reports track it all.
All Weather Tracking
Enjoy inevitable boating, camping, and outdoor adventures with the Magnetic GPS Tracker - water and weather resistant so you can take your tracking with you, no matter the climate. Plus, it's dirt proof for added protection.

HOW TO USE:
Scan the QR code on the box, and download the APP on either Apple Store or Google Play Store.
Hold down the button on the smart locator, hear the "drop, drop" twice, then the LED light will come on;
Search for the smart locator and connect to the app, slide left to delete the tracker, touch the ">" icon to rename the smart locator or disconnect;
Hold down the button again to power off.