Description
MAGICALLY CHARGE YOUR PHONE ANYWHERE YOU GO!
This is an ultra-thin and fast charging Magical Wireless Phone Charger.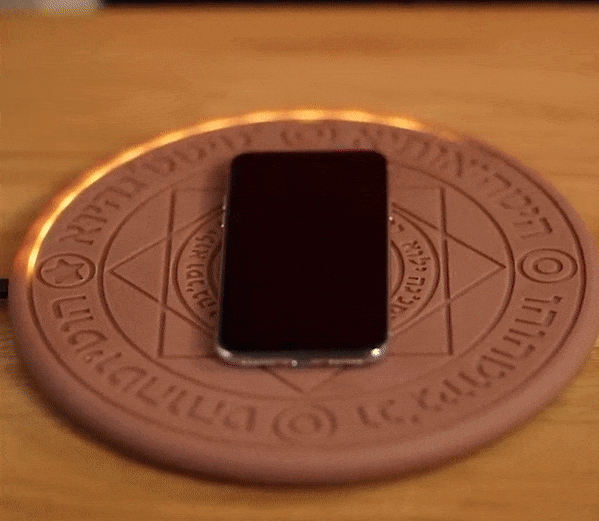 Ever wanted a wireless charger with a unique design?
This one-of-a-kind Magic Wireless Charger is sure to blow you away!
Make an everyday experience awesome with this magic-inspired wireless charger! Not only focusing on the aesthetics, but this product also takes into account the functionality: lightweight, prevents overcharging, overheating.
Cool Light up Wireless Charger
The wireless charging pad has a magical array of graphics, more magical is that once the phone is placed in the middle, the map will start instantly, the internal light starts to light up and at the same time, the phone starts charging.
 Bring your magical wireless charger with you anywhere you go and impress all your friends!