Description
Purrfectly Festive Cat Rug for Cat Lovers!

Celebrate the holidays with a touch of feline flair! Introducing the Holiday Christmas Cat Rug, the purrfect addition to your festive decor. Featuring adorable cats in holiday hats, this rug brings joy and charm to any space.


Let the festivities begin with this delightful cat rug!
This hilarious Christmas decoration is made to look like an unfortunate cat that just bit into a string of lights. Complete with fake white fur around the edges and patches of chard fur in the middle. Everyone that sees this fun and playful decor will get a good laugh as it sits next to your Christmas tree during the Christmas vacation season!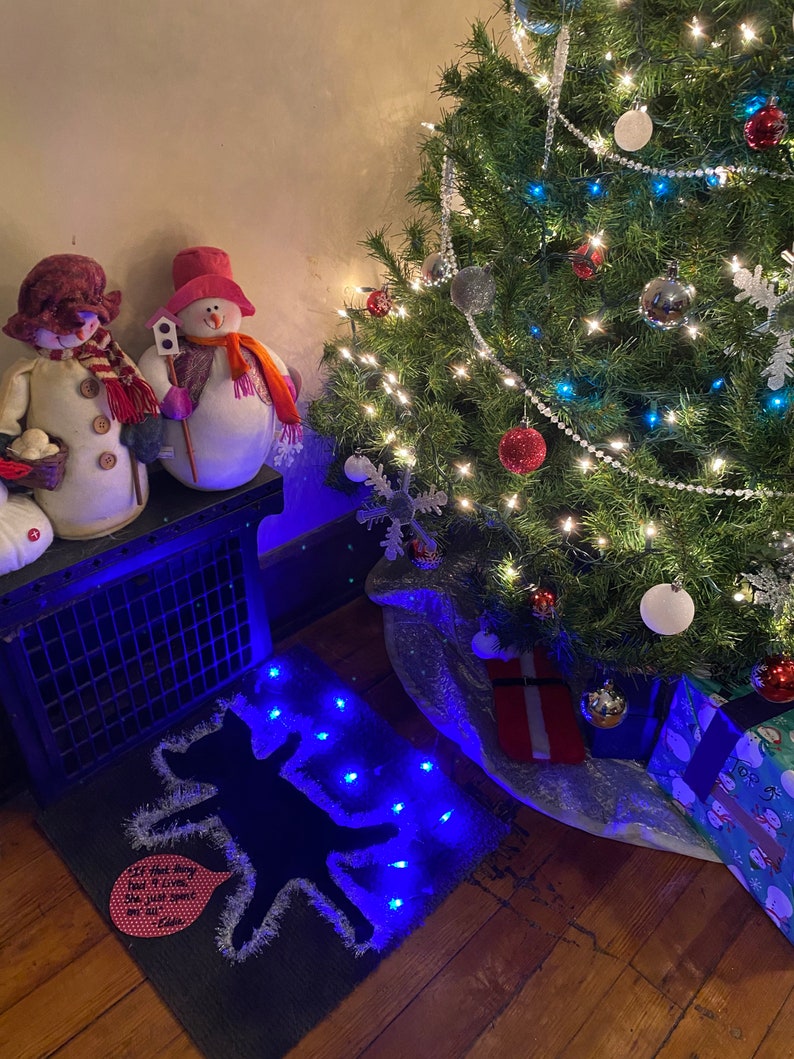 Treat your family & Friends to this hilarious piece of Christmas decor

Bring the charm of cats in holiday hats into your home, adding a heartwarming touch to your holiday decor. This rug not only adds cuteness but also stands up to the wear and tear of daily use.